Vervoer in New York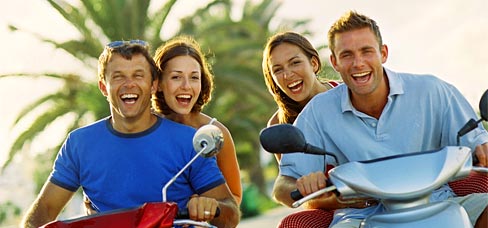 U beleeft New York het intensiefst door te wandelen en alle unieke stadsdelen te ontdekken, maar soms moet u langere afstanden afleggen en dan is de metro de snelste manier om te reizen. New York heeft een van de grootste en goedkoopste metro's ter wereld. Bovendien is de metro zeer schoon en veilig. Een enkele reis kost ongeveer 2 dollar, maar als u een tijdje in de stad blijft kan het handig zijn om een dag- of weekkaart te kopen. Koop een weekkaart of een tienrittenkaart bij een van de ingangen van de metro. U kunt ze krijgen bij de conducteurs of bij de automaten waar u kunt betalen met papiergeld of een credit card.

Het busnet is goed ontwikkeld en taxi's vind je hier in overvloed. Wat is kenmerkender voor New York dan een gele taxi? Een taxi is goedkoop en brengt u snel waar u naar toe wilt, vooral buiten het spitsuur.

Een auto huren in New York jaagt u misschien schrik aan, maar het is niet zo eng als het lijkt. Er is slechts een beetje meer oplettendheid vereist, maar zo kunt u in moeilijk te bereiken stadsdelen komen en heeft u al snel een overzicht van de stad.